Last Sunday, Infigen's Woodlawn wind farm was opened up to the public, as part of our annual 'Run with the Wind' festival. This was our fourth Run with the Wind event, and like all years prior, went well, with hundreds of runners braving the steep hills of Woodlawn.
Local community members were out in force, too. The Tarago Rural Fire Service ran a stall, and the majority of our guests were from nearby communities, including Bungendore and Tarago. Also in attendance were the Australian Wind Alliance, whose work with communities, farmers and stakeholders has been very worthwhile.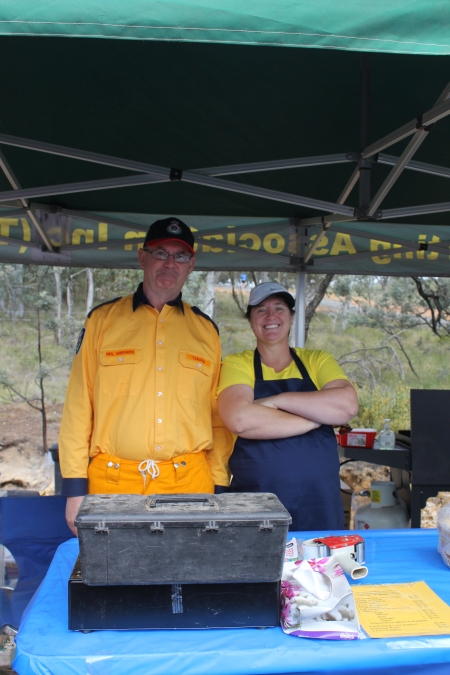 We were also lucky enough to have Simon Corbell, Attorney General and Deputy Chief Minister of the Australian Capital Territory, running the ten kilometre race. Mr Corbell reiterated that the outlook for wind energy is brighter, with particular regard to the ACT's second wind auction process, to be held this year. As reported in the Canberra Times, Mr Corbell said that:
"Obviously that will needs to drive a new level of development specifically and hopefully the change of leadership in the federal Liberal Party will give investors confidence to invest…from the ACT's perspective, we know that our auction process does give people confidence to invest and we're expecting a strong range of bids for the next 200 megawatts of energy"
ACT's renewable energy plans are ambitious and technically sound. Strong investment and clear government support is required in the process of modernising our energy system, in line with innovation from Australian businesses and community support earned through events like Run with the Wind. We welcome Minister Corbell's comments, and we hope he comes back for Run with the Wind 2016.
The contestants in the race were all dedicated and motivated, including those who chose to walk the course – the hills are steep regardless of your speed, so we believe everyone who participated deserves to be congratulated. The full results can be viewed here.
Out of curiosity, we extracted the data from the website, to get some key statistics about the competitors in the race. There were 505 race competitors in total (two ran in both the 5k and the 10k!), in addition to around one hundred guests, volunteers and event organisers.
Of the race participants, there were 274 females and 233 males. 63 Under-12s completed the five kilometre route, in addition to five 70+ participants. The chart below shows the number of finishers in each ten minute block, for the 5k and 10k routes:
We also ended up with plenty of great photos. Here are a few of our favourites. To see more photos, please visit our Facebook page. We also have some videos embedded below. We're so happy that we're able to support local community groups in this way, and we're looking forward to more community events next year.